Takara™ Teak Accessories for Design Ideas Ltd.
A variety of teak household items for indoor or outdoor use. copyright 2013 Design Ideas Ltd.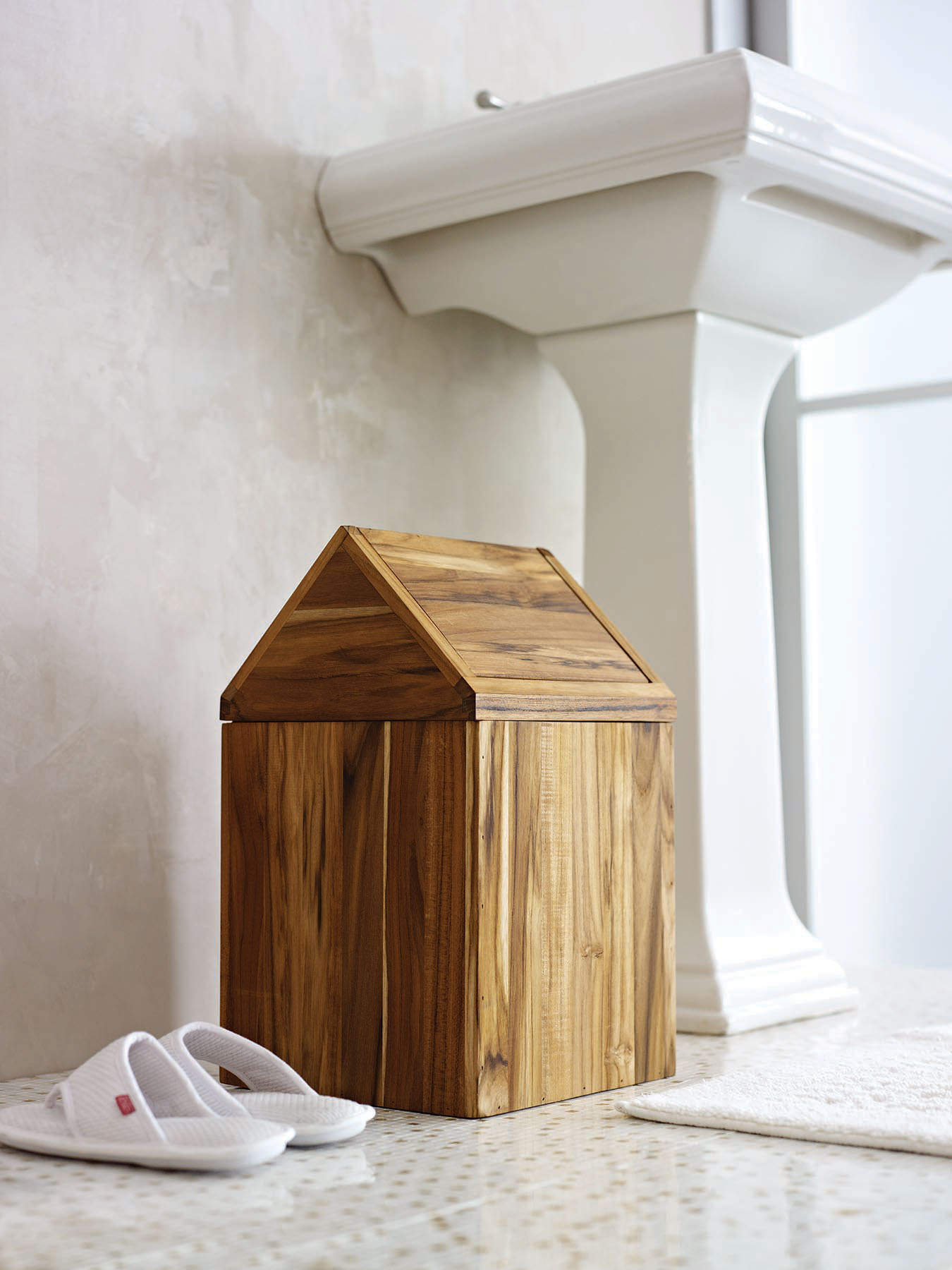 Teak is an amazing material. The warmth of its color, the brilliance of its grain and its survivability are astonishing. The wastecan has a swing top lid and accomodates a liner or functions perfectly on its own. Teak's natural ability to withstand moisture makes the wastecan perfect for the bathroom. The teak risers were designed as food service risers but function also as decorative accessories both indoors and out. The risers also work well with the teak serving tray, which again can be used indoors and out. Perhaps the most complex of the projects are the lanterns. Manufactured in two sizes, the lanterns support a variety of candles. They lanterns have a sliding door on one side which allows the user to easily access the candle. The lanterns use only teak wood and coated stainless steel so they are perfect for a back porch.